Item 311a | single appointment
The fee for consultation time is $100.00/30-minute increment plus written notes and/or audio/video recording (as appropriate) and self-relief program recommendation(s). Purchase program materials separately.

To schedule, send email with transaction ID and three good times for you
---
Item 311b | single appointment plus instructional materials
The flat fee for a 30-minute consultation and a results-guaranteed, customized program assembled from standard, available instructional media is $397.00.
To schedule, send email with transaction ID and three good times for you
---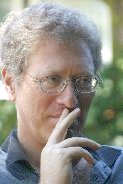 Live,

Personal

Coaching
with Lawrence Gold
Unlimited Access (during normal working hours) by Phone, Skype, eMail
Questions Answered, Your Unique Problems Solved
Customized Modifications of Standard Exercises
to Handle Your Unique Situation, as Needed
Direction to Free, Relevant Instructional Resources
If you believe your condition is complex enough to warrant personal attention from a someone who knows the "ins and outs" of somatic exercises, choose this option. We deal with the worst conditions, first, then proceed to resolve all your aches, pains, and stiffness in a methodical way, making course corrections as needed to get the result.
Somatic exercises typically produce results quickly. Two practice sessions are often enough to distinctly feel the type of improvement that a particular exercise is designed to produce; seven sessions or so are generally enough to produce the full result for a given exercise: disappearance of pain and recovery of freedom of movement.
Accordingly, I may recommend an exercise and ask you to check in after 2-3 practice sessions to make sure you are on-track and to give any specific coaching you may need. It's better to check in sooner and to keep progressing than to continue on your own, getting sub-optimal improvements because you are doing the exercise poorly or are expecting a result from an exercise other than what it is designed to produce. That's where my expertise comes in.
People typically need a program consisting of a number of exercises and sometimes more than one published program, all of which are included in the coaching program.
ADDITIONAL OPTION, upon request: instruction in The Diamond Penetration Technique (SuperPandiculation), a way of doing somatic exercises that magnifies their effectiveness and accelerates the speed of results, particularly with difficult conditions.
4 Weeks $597.00
---
9 Weeks $997.00
---
At-location Service provides one-on-one appointments with Lawrence Gold using the clinical somatic education techniques he employed during his time on staff at Watsonville Community Hospital Wellness and Rehabilitation Center (1997-1999). These techniques produce substantially faster improvements than exercises, alone, and complement (greatly accelerate) the results of all other therapeutic modalities for chronic, non-malignant musculo-skeletal pain and stress-related disorders -- or replace them entirely. For information on the clinical methods, please click here. For information on At-location Service, please click here.