This page provides links to key points found in the article, "When Your Psoas Muscles Cause Groin Pain and Why Stretching Doesn't Work -- and What Does Work".
The arrow symbol

, when clicked, opens a new window with the answer(s). Alternate between the two windows to view answers to questions (windows: [ALT]+[TAB]). Bookmark this page (windows: [CTL]+[D]) for future reference and for access to the program.
At right, you see selections from the program, Free Your Psoas, which provide a look at the program.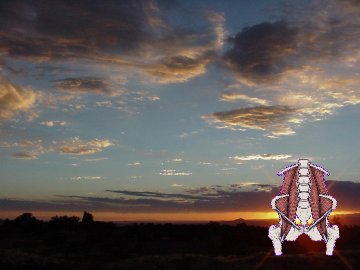 Click Here
to Preview the
Satisfaction-Guaranteed Program
Free Your Psoas
INTRODUCTION TO INSTRUCTIONAL SECTION

PREVIEW OF INSTRUCTIONAL STYLE